States firms not covered by FoI law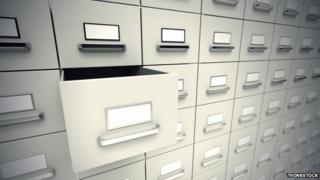 Jersey's new Freedom of Information (FoI) law will not cover companies owned by the States.
The former housing department, now Andium Homes, telecom provider JT Global, and Jersey Post are among those not legally required to comply with information requests.
The Ports of Jersey, if its bid to become a company succeeds, will also then fall outside the Act.
The UK's FoI Act came into force in 2005.
Jersey's version will become law in January 2015. It gives the public a right of access to all types of recorded information held by public authorities, but also sets out exemptions from that right.
Behind the scenes
Deputy Mike Higgins, who was on the committee that created the law, said it did not go far enough.
"We know that Jersey in the past has been very secretive and certainly government has been secretive so it's vitally important we know what is going on behind the scenes," he said.
"There are elements in the Jersey government who want to privatise an awful lot and when things are privatised then even States members won't be able to get information.
"That means there's no proper accountability."
A Jersey Post spokesman said the law had "no relevance" to the States-owned mail company.
Andium Homes owns 10,000 social housing properties while JT owns all the telephone landlines. Neither have responded to requests for comment.
Ports of Jersey chief executive Doug Bannister said his staff were preparing for the FoI regime.
Data Protection Commissioner Emma Martins said the law represented a "brand new era of openness" but there was still work to be done.