Tourism grants triple to £660,000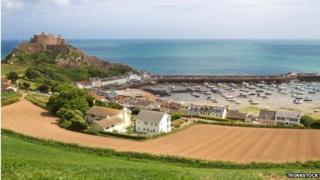 Grants worth almost £660,000 were paid to tourism-related organisations in Jersey in 2013.
The total is three times higher than previous years as private companies could apply for the first time.
The Tourism Development Fund (TDF) made 17 awards of up to £200,000, from 38 applications totalling £1.6m.
Peter Funk, TDF chairman, said money allocated by the States was still "significantly less" than the £10m originally promised.
The TDF was established in 2002 but despite an initial plan to allocate £10m of States money over five years, only £3.35m has been transferred so far.
According to the latest TDF annual report, there is currently £945,500 in the fund with annual cash injections of £500,000 planned until 2015.
In August, an event organiser who had been denied funding for a festival said several events risked being cancelled if more public money was not made available.
Jersey attracts almost 700,000 tourists a year and £228m in visitor spending.