Jersey's Variety sees rise in families needing help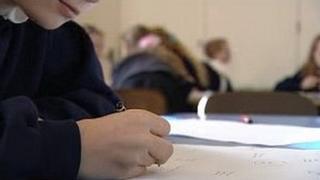 A charity says it has seen a big rise in the number of families needing help to buy school uniforms, food and nappies for their children.
Variety said it had given out almost £30,000-worth of vouchers so far this year, compared with £25,000 during the same period in 2013.
The vouchers had helped almost 90 families in Jersey, it said.
Families are referred to the charity by the Citizen's Advice Bureau, schools and other organisations.
Jenny Pinel, from Variety, said: "Most of the families we deal with are single parents and on very low income.
"It's the sign of the times with more relationships breaking down and more people working on zero contracts and the cost of living is getting more expensive."
The charity also helps disabled and underprivileged children in Jersey.