Social security payments 'must rise'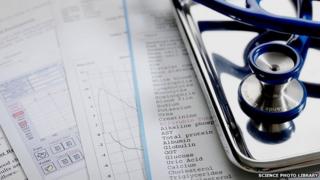 Jersey's outgoing social security minister says the £80m fund that pays for subsidised GP visits is under pressure.
Senator Francis Le Gresley said there was only enough money in the fund to cover another 10 years.
New ways are needed to pay for health care for the island's ageing population, he said.
He was speaking after a UK Government report into Jersey's Health Insurance Fund was published on Thursday.
The fund, financed by social security contributions, pays for subsidised GP visits and free prescriptions and currently receives more than it spends.
Senator Le Gresley said people living longer and increasing costs meant spending would soon outstrip contributions.
'Increasing contributions'
"The pressure on the Health Insurance Fund will come on the cost of prescriptions and dispensing fees and that's the area that's driving the reduction of the fund and the need to consider increasing contributions that go into it," he said.
The auditors forecast if nothing else changes, the fund will run out in about 10 years, even if immigration of younger people rises.
To break even, social contributions will have to almost double by 2032 from the current level of 2%.
Any increase will be "much higher" if social security has to pay the health department for primary care services, as it has done in recent years.
In 2013 the wider Social Security Department received a total of £367m.
Its annual report, also published on Thursday, showed old age pensions costs rose from £146m in 2012 to £154m.
Income support, the next biggest benefit, cost £92m, which was 1% more than in 2012.
Including three smaller funds, the Social Security Department now holds £1.33bn.