Damaged Commodore Clipper returns to service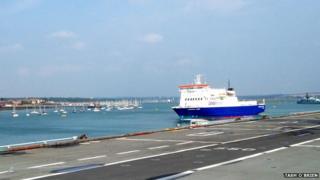 The Commodore Clipper, which was damaged when it hit the seabed on 14 July, has returned to service.
The vessel resumed freight service on Friday and earlier started carrying island-bound passengers for the first time since the accident.
The Clipper spent several weeks in dry dock in Falmouth and required extensive hull repairs.
During the repairs, Condor chartered two freight ships and passengers were diverted to the company's fast ferries.