Late-night Thursday shopping for St Helier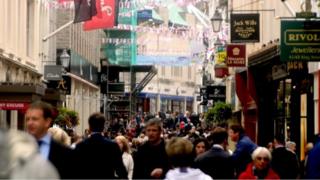 Shops in St Helier will open later on Thursdays from 4 September to help traders compete with online shopping.
The idea has been proposed by some of the bigger stores in town, and the trial is intended to run for 18 months.
St Helier Constable Simon Crowcroft is hosting a meeting in the Town Hall on Wednesday to promote the initiative.
He said people who shop in town in the evenings were also more likely to visit restaurants afterwards.