Inquiry over 'sex incident' on Le Saie Beach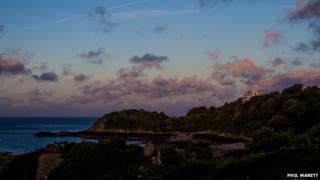 Jersey police are appealing for witnesses to an incident "of a sexual nature" involving up to five individuals on an island beach.
Officers say four or five people were involved in "gross indecency" during the afternoon of Tuesday 5 August, on Le Saie Beach at Le Mont De Rozel.
The beauty spot is described by tourism website World Guides as "untouched".
"Saie Harbour is a tranquil beach, untouched by tourism and quite natural in its appearance," the guide reads.