Jersey's first WW1 death remembered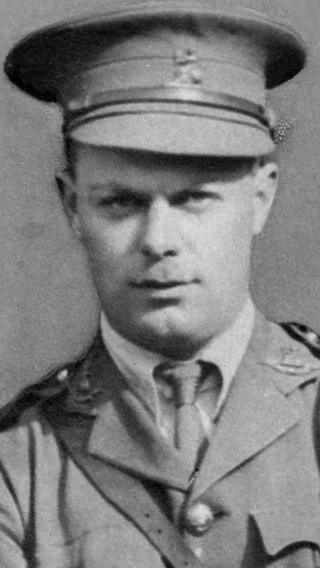 The first islander to lose his life in World War One is to be commemorated in his parish 100 years after his death.
Captain Ernest Felix Victor Briard, known as Victor, died aged 25 on 24 August 1914 during the British Army's retreat from the Belgian town of Mons.
The late St Brelade resident is now having a housing development named after him.
The 35-dwelling Andium Homes complex at Belle Vue will be named Ernest Briard Crescent at a ceremony on Friday.
St Brelade Vingtenier, Ian Le Sueur, said: "It seemed like a great opportunity to see Captain Briard, who we believe was the first Jerseyman to be killed in the Great War, remembered in the Parish where he was born and brought up."
'Died a hero'
Capt Briard was a member of the 1st Norfolk Regiment, and was the eldest of five children.
He was one of 250 members of his unit, along with the entire Cheshire Regiment, who were left behind and virtually wiped out in the retreat from Mons.
According to family records, his widowed mother Maud was initially told he had been taken prisoner.
She did not receive confirmation of her son's death until 1916.
A private soldier taken prisoner during the battle, Henry Grigglestone, witnessed Capt Briard's demise and wrote to his mother.
"I was in the same section as Lieutenant Briard was in charge of on the 24th August 1914," wrote Pte Grigglestone.
"He was directing operations and I stayed next to him. I saw him killed about two minutes before I was captured.
"I cannot tell you any more, but all I can say is, 'he died a hero'."