Jersey hoard experts aim for 500 coins a week over three years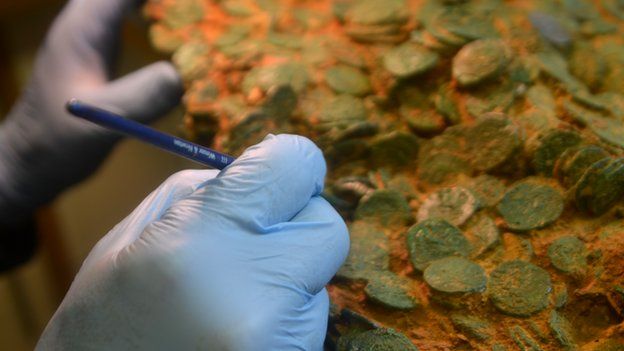 Archaeologists are aiming to remove and clean up to 500 coins a week for the next three years from a hoard found encased in mud, Jersey Heritage says.
The collection of coins and jewellery pieces was found by two metal detector enthusiasts in 2012.
For the past two years experts have been documenting the hoard that dates back about 2,000 years.
Those involved will finally begin pulling it apart, one coin at a time, from Friday, Jersey Heritage said.
The hoard, found in a Grouville field, is thought to be worth about £10m.
Related Internet Links
The BBC is not responsible for the content of external sites.