Charity unveils free or cheap health care for poor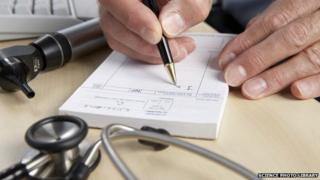 Free or cheap health and dental appointments are to be given to people on low incomes in Jersey.
The charity Love Thy Neighbour has also negotiated substantially reduced rates with a counsellor, pharmacist and vet.
Colin Taylor, from the charity, says the scheme will be means-tested and applicants may be asked to contribute.
The support is only available to residents in St Brelade and St Peter but Mr Taylor hopes to roll out the scheme to all parishes.
'Not sustainable'
GP provision in Jersey is entirely private, with appointments costing around £80, although this is subsidised for long-term residents and benefit claimants.
"A lot of people just don't go because they can't afford it," said Mr Taylor.
"We decided to talk to these amazing professionals who are going to give their time and expertise so no-one needs to fall through that gap."
Mr Taylor said the scheme would initially be restricted to two parishes because of resources.
Love Thy Neighbour, a Jersey charity which in April opened the island's first almshouse since 1859, said the health scheme would open on 20 August.
Doctor Nigel Minihane, who heads the Primary Care Body which represents GPs in Jersey, said professionals were already trying to address access to health services for people on low incomes.
"It's very nice to hear that people are prepared to contribute to support others in this way but long-term that's not sustainable," he said.
"One of the things that's on the table behind the scenes is to look at what is possible and how we support individuals as soon as possible without putting them through extra stress."