Fault with Channel Islands-UK text messages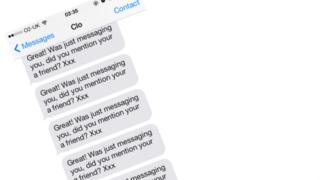 Channel Islands mobile phone customers are being reassured they will not be overcharged after a fault.
Some text messages sent from the Channel Islands to the UK were being sent multiple times, with recipients receiving the same text up to 60 times.
A spokesman for Telefonica, which runs text services between phone firms, apologised for any inconvenience.
He said: "Customers will only be charged once for the originating text message, not each time it is sent."
Jersey Telecom said normally the system sent a message back to mobile phones in the islands informing customers the text had been received.
However, as this had not happened during the period of the fault, phones kept resending messages, the company said.