Planning minister against Grouville flats plan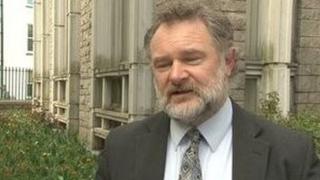 Jersey's planning minister says he will not endorse an application for flats to be built in Grouville because of the scale of the development.
Mary Herold, who lives next to Keppel Tower, said the application was not in keeping with the Island Plan.
The Royal Court ruled in her favour over the surroundings of the historic monument.
Planning minister Robert Duhamel said the developer would need to amend the proposal.
Deputy Duhamel said: "It seems to be too big and too close to the neighbours and obstructs the long-term view of Keppel Tower on one of the approach roads."
Ms Herold said: "The National Trust and very many people on the island say it's too big, too high, and too close to Seymour Cottage."
The BBC has been unable to contact the developer, Sea View Investments.