Legal panel raises concerns over laws written in French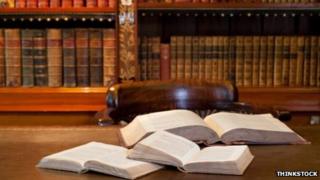 Language barriers and complicated laws may be hindering islanders' access to justice, a review panel says.
That is one concern raised in an interim report by politicians reviewing the legal process.
The panel, led by Senator Paul Routier, wants to see if the justice system could be more accessible.
The report suggests providing some information, texts and decisions solely in French isolates some people.
Jersey's main language is English but until recently French was the official language of the legal establishment.
The island's older laws are written in French and many have not been translated.
Some people who took part in the panel's consultation said laws should also be available in languages other than English.
The island has substantial Portuguese and Polish populations.
Jersey's version of legal aid, whereby island lawyers are allocated cases on a rota basis regardless of their expertise, was also questioned by the panel.
Its final report is due to be presented to the chief minister within 12 months.