Jersey child abuse inquiry under way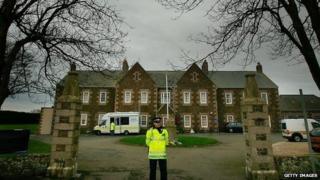 The judge investigating historical allegations of child abuse in Jersey's care system says the inquiry will help the island's "healing process".
During opening remarks on Tuesday the panel heard 192 people have alleged 532 offences between 1947 and 2004.
Francis Oldham QC renewed her appeal for witnesses and said they can give evidence anonymously.
Oral evidence will begin on 29 July but witnesses can come forward at any time, Ms Oldham said.
"We need to hear from you. This inquiry provides an opportunity for everyone involved in the care of children to reflect on what happened."
The hearings will "help the healing process which needs to take place across the whole island", she said.
Witness support will be available in Jersey and the UK, said Ms Oldham.
'Distressing and controversial'
In his opening comments, Patrick Sadd, co-counsel to the panel, said it was "too late to right the wrongs of the past" but the issues needed to be brought into the open.
He said parts of the inquiry would be "distressing and controversial".
The first phase of the year-long £6m inquiry will hear from witnesses who received or provided care in the island's children's homes and fostering services from 1945 to the present day.
It will focus on, but not be restricted to, the Haut de la Garenne children's home in the 1960s.
The second phase will analyse the three-year £7.5m police investigation dubbed "Operation Rectangle", which ran from September 2007 and focused on Haut de la Garenne.
Harriet Jerram, also co-counsel to the panel, said the inquiry would hear accounts of sexual abuse, humiliation, cruelty and family separation.
She said the panel would consider whether care provided during the period under review was appropriate by the standards of the day rather than by modern standards, although she said some values in child care were "immutable".