Jersey budget alcohol duty hikes welcomed by chief doctor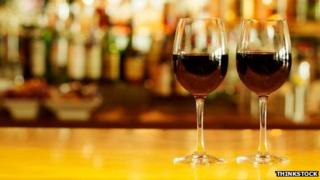 Plans to increase duty on alcohol have been welcomed by Jersey's Medical Officer of Health.
If approved, the 2015 Budget will increase duty on beer by a 1p a pint and on spirits by 21.7p a litre.
Dr Susan Turnbull said it would help tackle harmful drinking, especially on an island which had notable alcohol-related health harm statistics.
The move has been criticised by a pub owner. Noel Flood, of the Blue Note in St Helier, said it may affect tourism.
Treasury Minister Philip Ozouf introduced the budget on Friday, three months earlier than it normally would be.
The proposed budget is due to be debated by politicians in September, after the States' summer recess.
Earlier this year, the island's Health Profile for Jersey noted that high alcohol consumption was giving Jersey high rates of liver disease.