Channel Island regulator named as Michael Byrne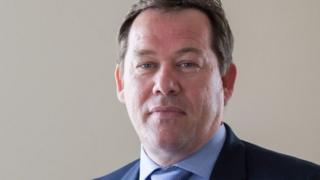 The new head of the Channel Islands Competition and Regulatory Authorities (CICRA) has been named.
Michael Byrne will head up CICRA after spending six months as its interim chief.
He took over as interim head when former regulator Andrew Riseley left, after just two years in charge, to return to Australia.
Mr Byrne said his priority was to ensure islanders got value for money and a good choice of services.
He said: "My focus is continuing the delivery of CICRA's 2014 work programme of pan-Channel Island regulatory and competition law activities on both islands ensuring that consumers across the Channel Islands receive the best value, choice and access to high quality services."
Jersey Economic Development Minister, Senator Alan Maclean, has political responsibility in the island for the regulator.
He said: "We are anticipating a year of significant progress in telecommunications. Michael's appointment as chief executive provides a high level of continuity and his experience has already proven invaluable."
In Guernsey, Commerce and Employment Minister, Deputy Kevin Stewart, has responsibility. He said Mr Byrne would take a "key role" in regulating a fast evolving marketplace.