St Clements greenhouse rezoned for 200 homes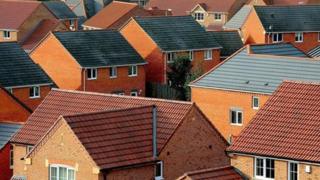 A former commercial greenhouse in St Clements has been rezoned for housing.
The States are debating changes to the Island Plan this week and on Wednesday debated the Samares Nursery site in St Clement.
It is in countryside so protected from development but members agreed an amendment to the plan to allow 200 homes.
St Clements Constable Len Norman opposed the change.
Final approval depends on the States passing the revised Island Plan.
'Urgent need'
Jersey's 100,000 population is forecast to grow despite an annual immigration cap of 325.
Housing Minister Andrew Green told members 800 families were in "urgent need" of housing.
The government says 3,000 new homes are needed over the next six years to meet demand.
A bid to rezone Le Quesne Nurseries, which is further away from St Helier, was defeated.
Constable Norman said St Clement was Jersey's smallest parish but among the most densely populated with over 2,000 people per square kilometre.
Senator Francis le Gresley, a St Clements resident, said sometimes decisions had to be taken in the interests of the whole island.