Hundreds of new homes planned for St Helier gas site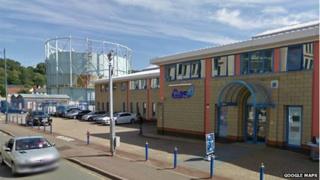 A disused gas storage site in Jersey could be used to house hundreds of new homes.
Jersey Gas has unveiled plans for about 300 homes, as well as shops and parkland, on the site at Gas Place in St Helier.
The redevelopment follows the relocation of gas storage to a £7.5m site at La Collette.
The St Helier facility was built in 1932. The new development would be "modern" and "urban", Jersey Gas said.
The plans are for 298 one, two and three bedroom homes, 255 parking spaces, approximately 10 commercial units and more than 800 square metres of park space.
Stuart Crossman, Jersey Gas director, said: "We have designed a scheme which complements the surrounding architecture, adheres to the States of Jersey development brief and will provide much needed, affordable accommodation in the centre of St Helier."