Jersey WW2 veterans could get island honour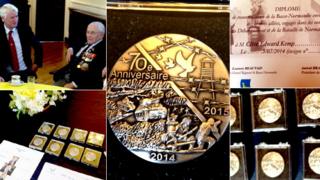 Veterans who fought in the Second World War could be honoured with a badge from the Jersey government.
They were rewarded for their bravery this weekend by a Normandy official to mark the 70th anniversary of D-Day.
Jersey's Chief Minister, Senator Ian Gorst, said it would be appropriate for the States to recognise them in a similar way.
He said it was important to remember their role in the liberation of France and the Channel Islands.
Senator Gorst said: "Because Europe was largely liberated prior to our liberation, we think of the physical liberation. We don't think of those people who gave their lives, and there were hundreds and thousands who gave their lives for our freedom."