Jersey young offenders sentencing change approved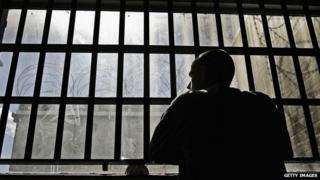 A panel will decide where young offenders should be held in Jersey following a States vote.
Currently, young people who commit an offence can be sent to either La Moye prison or the secure unit called Greenfields.
The decision on where to send them is down to their age and whether they are at school.
After the vote, young offenders will now be seen by a special panel first to asses their case and needs.
Home Affairs Minister Senator Ian Le Marquand said locking up young people was always an emotive issue.
He said: "Locking up children, young persons and young adults should always be a last resort.
"However, it is inevitable that some children, young persons and young adults will need to be deprived of their liberty, and their wellbeing is of primary importance."
Senator Le Marquand said the panel would decide the most suitable location for a young person.
It would be made up of senior managers from relevant States departments and an independent chairperson with a child care background.
All 34 members in the chamber at the time voted in favour of the change.