Jersey inshore rescues at highest level in five years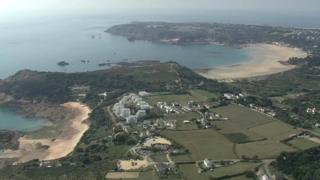 Jersey Fire and Rescue's inshore boat was launched 37 times in 2013, the highest figure in the past five years.
The service said the main reason for the boat being launched was people being cut off by the incoming tide.
In total 22 people were rescued at sea and three people were rescued off cliffs.
Chief Fire Officer Mark James said residents and visitors to the island need to be more aware of the risks involved in swimming in the sea.
He said: "They were mainly to do with leisure based activities. It was a good summer and it reflects an increase in visitors.
"There are probably as many local people as visitors left cut off by the tide though, which I find surprising. There is work needed to educate the local community and visitors on water safety.
"We go around a lot of schools, this week is water safety week.
"We do a lot but clearly we need to do more."