Sex abuse victim has post traumatic stress from court questioning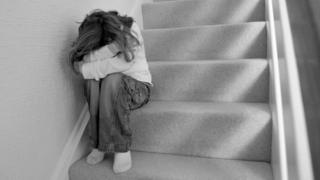 A sex abuse victim says a cross-examination in court in Jersey was so aggressive she has been diagnosed with Post Traumatic Stress Disorder (PTSD).
Anna, which is not her real name, said she was left feeling "vulnerable and exposed".
She wants Jersey to follow the UK in giving specialist training to judges and lawyers in dealing with victims.
The Jersey Law Society said it was time for a change in the way victims were examined.
'Extremely emotional'
Anna said: "I broke down quite a lot in tears.
"At one point I ran out of the court room, because I was just so upset by everything and no one seemed to be helping me and the judge, who I thought was supposed to be keeping things in check, didn't seem to be doing their job.
"It was extremely aggressive questioning, most of which was not relevant to the crime itself.
"The advocate seemed to have no regard for the fact that he was questioning someone on a matter that was extremely emotional."
Anna said the questioning was "unrelenting" and described the advocate as "very aggressive and vicious".
She said: "I still have nightmares about nervousness and going back on the stand; they were severe."
'Horrific'
Her abuser was found guilty and is serving a jail sentence but Anna said she would not give evidence again.
She said: "I think you come out it more scarred than you were when you went in, which is horrific.
"I think the process was far more damaging than having my abuser walking free."
She said training would be a good start for judges and lawyers but she felt there should also be restraints on the extent and type of questions able to be asked.
Neville Benbow, chief officer of the Jersey Law Society, said: "It is important defence councils are able to cross-examine witnesses robustly to test their evidence but it is imperative there is sensitivity over such matters.
"You don't wish to increase a victim's emotional and psychological trauma [so they] feel like they are being abused for a second time."
Advocate Barbara Corbett says some advocates already went on the UK courses.
She said: "It would be a helpful addition to the existing advocates' training."