Jersey seabed mapping service planned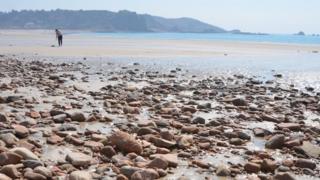 Plans to map the Channel Island seabed will be examined by a new group launched by Jersey's environment minister.
Deputy Rob Duhamel said the island had an international obligation to provide a map of the seabed.
He said they had the option of making a financial contribution to a UK survey to extend it to the island but instead opted to do it themselves.
He said the cost was not yet known but they could work with Guernsey.
A report by the Environment Department said the island had a number of commitments under the Safety of Life at Sea Convention, which the UK ratified on behalf of the Island in 2004.
The island has previously relied on Royal Naval services and surveys to map some of the island's waters.
The last survey covering the island's waters was carried out in the 1970s.
Environment Department Deputy Chief Officer, Willie Peggie, said there would be economical and environmental benefits.
"You would be looking at attaching kit to an existing vessel that would map the seabed by sending signals down and recording them coming back up again.
"It would also tell us what the habitats are there, including sea grass, which is useful for fish stocks."