Jersey man 'was crushed to death by skip lorry'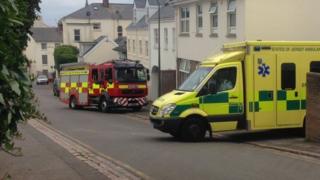 A man who died in an accident involving a skip lorry in Jersey had been crushed, an inquest has heard.
Georges Le Maistre, 62, died on 9 June outside a property he was involved in renovating, in Upper Midvale Road, St Helier.
The inquest hearing focussed on personal details so Mr Le Maistre's body could be released.
PC Stuart Meikle said the accident was not being treated as suspicious but inquiries were ongoing.
The inquest was adjourned pending the outcome of a Health & Safety Inspectorate investigation.