Jersey child abuse inquiry: Date set for first hearing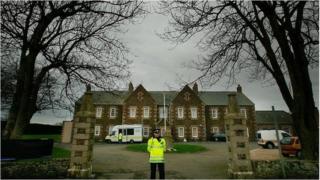 An inquiry panel investigating allegations of historic child abuse in Jersey's care system has set a date for its first hearing.
The year-long £6m inquiry will probe reports of abuse in the island's children's homes and fostering services from 1960 to the present day.
Screens have been erected in Seaton Place, where the inquiry will be held, to protect witnesses' identities.
The preliminary hearing will take place on Monday 16 June at 14:00 BST.