Jersey maternity leave 'paid through tax'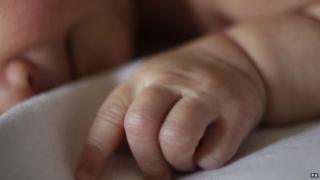 Proposals for 26 weeks' paid maternity leave would lead to an increase in social security contributions in Jersey, the minister in charge said.
Senator Francis Le Gresley was responding to proposals by Reform Jersey's Deputy Geoff Southern.
Deputy Southern said the government should pay for 26 weeks' leave.
Senator Le Gresley has proposed to introduce up to 18 weeks' leave, with two weeks paid by the employer and the rest unpaid leave.
At present Jersey does not have any maternity legislation, although many companies offer two weeks' paid leave.
Deputy Southern said he was happy with most of the legislation, but the maternity leave plans did not go far enough and were complicated.
He said: "I focused on the 26 weeks because it allows for proper bonding.
"I have no issues with other measures in the minister's law, I just think it should be a single 26 weeks."
He estimates his plans would cost the States about £1m per year in the extra payments needed.
Senator Le Gresley said while the social security fund was currently in good shape, it could change if Deputy Southern's plans are adopted.
He said: "We haven't done the detailed work but it would be about £1m to £2m per year and that would have to come from the social security fund.
"The fund is in a good state at the moment but the cost of pensions is going up by nearly £9m every year, not just by inflation but an increase in the number of pensioners being paid.
"Those have to be factored into the future of the fund. A recent report showed by 2017 we will reach break-even point, where the number of contributions match what is being paid out. At that point we will have to consider increasing contributions.
"If we introduce maternity allowance for 26 weeks, which might bring forward the time we have to increase contributions, by half or 1% split between employers and employees."
Politicians will debate Deputy Southern's plans in June and Senator Le Gresley's proposals in July.