Dog put down after media campaign fails to find owner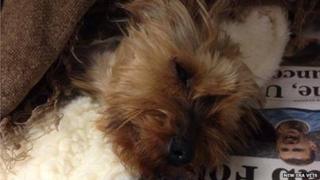 A Yorkshire Terrier badly injured in Jersey at the weekend has been put down after a media campaign to find its owner failed.
The animal had severe spinal injuries and vets say it would have had a poor quality of life if it had been kept alive.
Vet Ian Cox said New Era Veterinary Hospital was overwhelmed by public support for the search.
The dog was hit by a vehicle on Sunshine Avenue on Saturday.