Jersey recognises International Criminal Court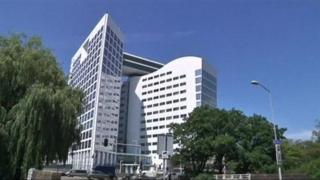 War criminals wanted by the International Criminal Court (ICC) will no longer be able to take refuge in Jersey.
The States Assembly unanimously voted to recognise the ICC on Thursday.
The ICC is an independent, permanent court that tries those accused of genocide, crimes against humanity and war crimes.
Philip Rondel, Constable for St John, said international criminals had taken refuge in the island in the past.
"It's been a long time coming but it's well worth signing up," he said.
"We've seen people in the past coming to this island having been involved in serious war crimes, whether that was recently or people who were involved in what happened here between 1940 and 1945."
Senator Philip Bailhache, Minister for External Relations, said: "The chances of a Jersey resident committing crimes against humanity are clearly remote but it is not beyond the realms of possibility that someone who has committed crimes against humanity elsewhere would come to Jersey."