States reject Jersey 'presidential' election bid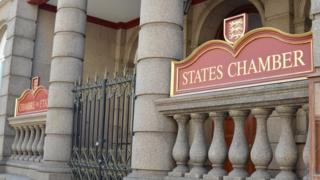 Efforts to introduce presidential-style chief minister elections in Jersey have been kicked out by the States Assembly.
States members elect the chief minister, currently Senator Ian Gorst, after island-wide general elections.
Ahead of a States vote that could grant the chief minister more powers, Deputy Sam Mezec proposed islanders should instead elect the head of government.
His proposition was rejected by 32 votes to 14.
During the debate Deputy Mezec said: "The reason people don't vote is there's nothing for them to vote for.
"The status quo is broken and we need something different."
Treasury Minister Philip Ozouf said: "We need reform but not this presidential short-term personality solution."
Another proposal, which would have required the three most senior ministerial positions to be filled by senators, was narrowly defeated 21-18.
Ten senators are elected in island-wide elections while the remaining 41 deputies and constables are elected on a parish-by-parish basis.