Liberty Jersey party announces election plans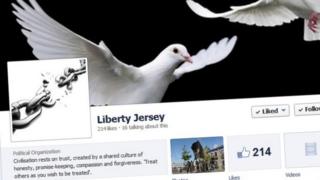 A second political party will put candidates up for election in October, one of its founders confirms.
The libertarian party, called Liberty Jersey, and founder Darius Pearce said it was not about "left or right".
He said: "You have the right to decide for yourself what's best for you and to act on that belief."
Political group Reform Jersey says it also plans to field candidates in October.
Mr Pearce said: "We will be voting on whom to select as our senatorial candidate on the 9th May.
"We currently have one nominee for senator, Chris Magee a 24 year old law graduate who studied at Victoria College, but the closing date for nominations has not yet passed.
"We will be holding nominations for other seats at a later date once the party is formally constituted."
Social media
There was an attempt to form political parties at the 2005 election. The centre-left Jersey Democratic Alliance formed in 2005 but did not field any candidates in the 2011 election.
The Centre Party, formed in 2005, was renamed the Jersey Conservative Party in 2007 but did not field any candidates in 2011.
Mr Pearce said Liberty Jersey was open to anyone that shared its values and would be using the internet and social media to form a constitution and make decisions.
"We currently have various groups largely run through social media totalling around 2,000 people," he said.
"Everyone has the opportunity to be involved at every stage. The people of Jersey are building something together as a community to serve the whole community."