Jersey roads 40% more dangerous than UK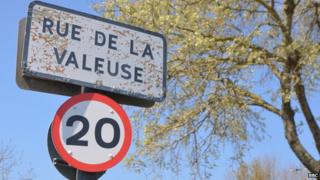 Death and serious injury rates on Jersey's roads are almost 40% higher than in the UK, figures reveal.
Serious casualty rates have not changed for 10 years, despite reductions elsewhere.
Analysts for the States described their findings as "a major cause for concern".
The research, seen by BBC News, was commissioned to help ministers compile a yet-to-be-published road safety strategy.
Between 2003 and 2011, the period studied, there were, on average, 45 deaths or serious injuries in Jersey annually.
More recent figures suggest a worsening trend in Jersey with 57 serious casualties in 2012 and 63 last year.
Meanwhile, comparable rates on the mainland per head of population have fallen.
Moped and motorcycle serious casualty rates are double mainland levels while those for cyclists are 42% higher and pedestrian casualty rates are 18% higher.
There are 240 slight injuries on Jersey roads every year, on average, with little change since 2001.
In reported road traffic accidents in the UK for the year ending June 2013, 1,730 people were killed, a 3% drop from 1,785 in the year ending June 2012.
For the same period 185,540 people were injured in reported road accidents, 7% fewer than the 199,091 for the year ending June 2012.
Kevin Lewis, Minister for Transport and Technical Services, said his department was preparing a draft road safety strategy which would be put before the States Assembly as soon as possible.
Simon Crowcroft, Constable for St Helier, said his son was injured in a traffic incident in 1994, prompting his entry into politics, but that little had changed since.
"They're currently working on a strategy which was supposed to take a year and they simply haven't done it," he said.
"I'm quite frustrated at the slow response of the government departments in making life better for pedestrians and cyclists."
Road safety officer Phillip Blake said he was worried about increasing levels of injuries among cyclists.
"One of the things that has happened over the last couple of years is an increasing trend in serious injuries," he said.
"The figures are relatively small but there is a general increase because cyclists, moped riders and motorcyclists are much more vulnerable on the road."