Jersey lung rehab waiting times tumble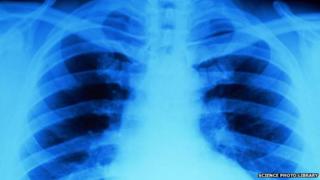 Waiting times at Jersey's respiratory rehabilitation clinic have fallen by 75%.
Patients previously had to wait more than a year for an appointment but are now seen in 12 weeks.
The reduction follows the allocation of £89,000 of extra funding by Jersey's health department until the end of 2015.
Pulmonary rehabilitation is designed to help patients suffering from a range of lung conditions.
Physiotherapist Louise Woodland said: "People who attend report a range of benefits including reduced breathlessness, improved emotional wellbeing and better understanding of their condition.
"What's really pleasing is that 80% of people who attend report reduced fatigue."
The programme lasts eight weeks and so far 76 patients have taken part, with 27 on the waiting list.