Jersey minister in call to change politicians' pay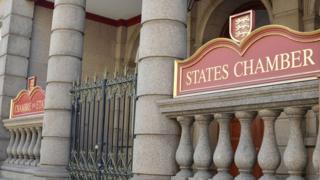 Politicians should be paid according to how much responsibility they take on, Jersey's treasury minister said.
Senator Philip Ozouf said it was "unfair" ministers, who had "more responsibility" were paid the same as a backbencher.
He said some members were underpaid and others, who had no responsibility, were overpaid.
Under Jersey law every politician has to earn the same, regardless of the office they hold.
Politicians in Jersey are paid £42,600 a year, with another £4,000 in expenses available for them to claim.
Senator Ozouf said the States Members' remuneration review body, which sets States members' pay, had to put forward a level of remuneration which was designed as a "one level fits all".
He said: "The reality is that the current single-level salary is not commensurate with levels of remuneration for similar senior posts available in the private or not-for-profit sectors."
The subject will be debated next Saturday.