Cancer and heart disease cause most Jersey deaths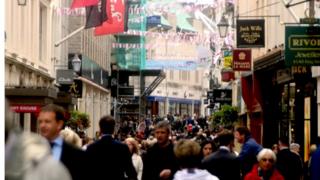 Cancer and heart disease remain the leading causes of death on Jersey, say health authorities.
The Health Profile for Jersey, released on Friday, identifies both the health and economic impacts of lifestyle-related illness.
Medical officer Dr Susan Turnbull said most premature deaths are linked to preventable factors such as smoking, drinking and sun exposure.
The report highlights relatively high life expectancy and immunisation rates.
"For a large number of cancers the risk of contracting or dying with the disease increase with age so we are likely to see an increase in both cancer incidence and deaths in the future," said Dr Turnbull.
"The better news is that modifiable risk factors such as smoking, obesity, exercising, excess sun exposure and environmental exposures are thought to explain more than 90% of all cancers."
Areas of concern
The Jersey Health Profile is a wide-ranging snapshot of public health on the island.
Data was gathered between 2010 and 2012 regarding all types of health issues.
The report compares information with other countries and jurisdictions, including Guernsey where health officials collaborated with Jersey counterparts to produce their own report.
Jersey's Head of Public Health Intelligence, Jill Birbeck, said the aim of the report, the third of its kind, was to make useful comparisons between Jersey and other parts of the UK and Europe.
She said: "Together, these provide a snapshot of the overall health of the population of the island and highlight areas of success as well as emerging areas of concern."