Jersey abuse inquiry has first meeting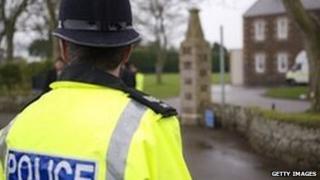 A public inquiry into child abuse in Jersey's care system will hold a preliminary hearing in St Helier.
The Independent Jersey Care Inquiry, led by Frances Oldham QC, is examining allegations of abuse dating back to the 1960s.
Following a three-year police investigation which ended in 2011, seven people were convicted for a range of crimes spanning decades.
Many of those related to the now-closed Haut de La Garenne home in St Martin.
Proceedings were delayed last year when the original chairwoman, Sally Bradley, had a stroke.
Thursday's hearing will set terms of reference for the inquiry, which is expected to get fully under way in the summer and report in a year's time.
The precise timescale under investigation will depend on how many witnesses come forward and there is, as yet, no deadline for submissions.
The inquiry still wants to hear from anyone who was in care in Jersey since the 1960s and from those who have provided or monitored care services.
Frances Oldham, a senior UK judge with 36 years experience in family and criminal law, said: "The inquiry aims to understand what happened, why it was allowed to happen and what lessons can be learned.
"We will put witnesses at the heart of this process and do all we can to ensure that they are encouraged to trust us with their stories and experiences."