Le Fevrerie farm gifted to National Trust for Jersey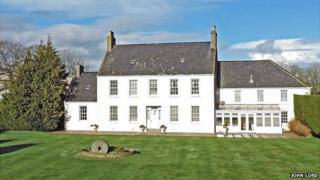 A historic Jersey dairy farm has been bequeathed to the National Trust for Jersey.
La Fevrerie, in St Saviour, is a 19th Century property that most recently belonged to Yvonne Genee, who died in September 2013.
Celia Jeune, trust president, said the family's gift was "very, very generous".
She said the property was typical of this period of the island's history and immaculately kept.
Mrs Jeune said: "It was a huge surprise to us and we are absolutely thrilled that they have the trust to leave the property for us to look after.
"They also left us money, a legacy that will allow us to maintain it."
She said despite recent claims to the contrary, no property left to the National Trust for Jersey will ever be sold.
Mrs Jeune hopes La Fevrerie will be open to the public during the trust's island-wide open day in September.
She said the generosity of such a gifts was "staggering", but not unknown in the island.
In 2012, Adeline Mundy also gifted Bellozanne Abbey and its contents to the trust.