'No warning' over tourism board job threat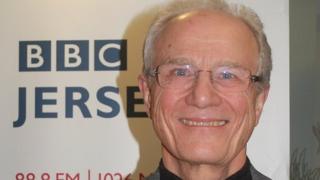 Staff were not given enough notice their department could be scrapped, the head of Jersey Tourism has said.
Last week, a report recommended replacing the States department with a smaller corporate body.
Director David de Carteret said he and 22 staff were only told about the proposals the afternoon before they were made public.
He said last week was "very unpleasant" and it had left staff uncertain about their future.
Tourist numbers falling
The Tourism Shadow Board, which was set up to offer an independent view on the island's tourism industry, authored the report.
It found the number of holiday-makers had fallen 43% in 15 years - dropping from 590,000 in 1997 to 333,000 in 2012.
John Henwood, its chairman, said: "In the view of the industry you have to be prepared to take risks in trying new approaches.
"Sure you might have some failures but by trying new things you are likely to achieve formulas which are more effective."
Senator Alan Maclean, who has ministerial responsibility for tourism, said he thought an independent body - which could be called Visit Jersey - would have more freedom to take risks than a government body.
He said: "We need a strong tourism industry because we need air links, which are vital for finance and other sectors of the economy.
"We need hotels and restaurants for the same reason and the retail sector needs a strong tourism industry... all of these things are interdependent."