Curtis Warren loses appeal over £198m order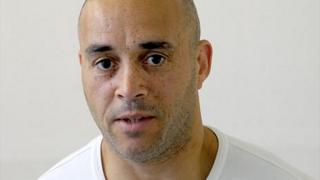 Convicted drug dealer Curtis Warren has lost his appeal against a £198m confiscation order.
In November, the 50-year-old from Liverpool was told to pay the money or face a further 10 years in jail.
Warren, who is believed to have a £300m fortune, was jailed for 13 years in 2009 for plotting to import cannabis into Jersey.
The Jersey Court of Appeal has ruled he must pay the £198m or serve the extra jail time.
Car bugged
In 2009 Warren and five others were convicted of plotting to smuggle cannabis with a street value of £1m into the Channel Island.
He received a 13 year sentence, with the others receiving sentences ranging from five to 12 years.
Warren's previous appeals had centred around Jersey Police's use of evidence gained by bugging a car.
The vehicle, used by an accomplice of Warren, was driven through France, Belgium and Holland while he worked on a drugs deal.
Warren's lawyer, Advocate Stephen Baker, also told the court he did not have the necessary assets to be able to pay the £198m.
But Judge Michael Beloff QC said the evidence used was "entirely reasonable" and he was satisfied Warren could pay the money.