Jersey politician in call for community projects fund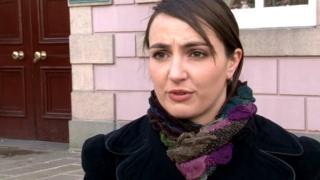 A community fund is needed to make States spending more transparent, says the head of the public accounts committee.
Deputy Tracey Vallois wants money to be ring-fenced in a single account for community projects.
The States pay out more than £38m per year in grants, with departments allocating money in different ways.
Deputy Vallois said funding schemes from one pot could make it clearer how money was being allocated.
She gave plans to spend nearly £500,000 on commemorating World War One as an example of something a community fund could manage.
"We should set up a community fund for projects like World War One where you have money so people can come forward and say we need this to do this for this special occasion in the island," she said.
Deputy Vallois said the way a film company was given £200,000 for a project that had not yet started filming was part of the reason for her concern over the way grants were issued.
Economic development minister Senator Alan Maclean said filming was expected to start this summer.
Funding for small arts projects and businesses are available through the Jersey Arts Trust and the Innovation Fund.
Deputy Vallois said her proposed community fund would be for projects that fell between the gap.