Ex-Jersey magistrate Ian Christmas must compensate fraud victim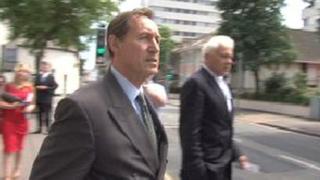 A former Jersey magistrate found guilty of defrauding a woman who died in February has been ordered to pay compensation to her estate.
Ian Christmas was ordered to repay the £100,000 he convinced Marie Cotrel to invest in a property scheme.
An appeal in January saw the amount reduced to £30,000 paid at the rate of £500 per month.
Mrs Cotrel died in February and appeal court judges have ruled Christmas still has to pay her estate.
Christmas was jailed in 2012 and served 10 months of his 15-month sentence.
Mrs Cotrel's funeral is on Friday.