New Jersey Airport cargo centre approved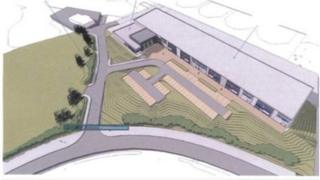 Plans for a new cargo centre at Jersey Airport have been approved.
The building is expected to be completed by January 2015. The existing cargo building will then be demolished.
The States of Jersey is trying to find a contractor to build the single-storey centre and a two-storey building where the airport's engineering team is expected to be based.
The States said the cost of the construction could not be confirmed until a contractor had been found.
Funding is expected to come from the Ports of Jersey Trading Fund and not directly from taxpayers.
The trading fund is money made from commercial activities such as rentals, passenger charges and advertising and is used to pay for day-to-day running and for major projects.
The plans were approved by Jersey's planning applications panel.