Royal Square ex-military police station to be sold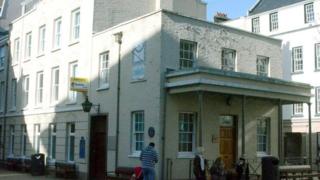 A former military police station in Jersey's Royal Square is to be sold.
Piquet House, which has been used by the States police for their town policing unit, is being sold due to the force's move to Hill Street.
The details of the sale to a private bidder will not be released until it goes through court.
A plaque on the listed British guard house, which was built to help protect against French invasion, states it was used by military police until 1924.
The building behind Piquet House, which houses the Home Affairs Department and the St Helier Registrars Office, is also being sold.