Jersey marine lake project needs developer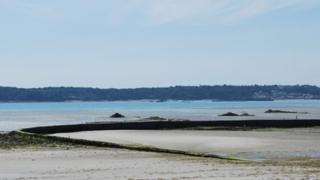 Contractors are being asked to bid for work to change an ancient seawater pool in Jersey into a marine activity lake.
More than £300,000 will be spent transforming West Park Pool, which will be run by the group behind Les Ormes Sport and Activity Resort.
The States has now given the organisers a licence to run the lake as a watersports activity centre.
Pierre Horsfall who campaigned for the project said this meant they could get up and running quickly.
He said: "This licence gives us the right to occupy the lake, which is on crown land, and so work can now commence.
"Assuming the tender is within the sums of money we have available, we will be able to start work and have it open before the school holidays in the summer."
The pool, originally called the Victoria Marine Lake, was opened in 1897 and is Jersey's oldest such pool.
More than £300,000 from the Parish of St Helier, the States of Jersey and Jersey Tourism will give it a new lease of life.
The pool is thought to have been the largest of its kind in the British Isles when it was built.
It covers an area of 13 vergees (23,381 sq m) and can hold more than 6m gallons of water.