Jersey registration card requests 'mostly from Brits'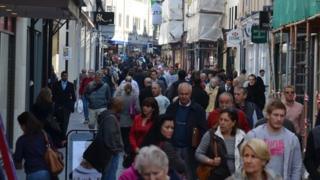 Seven out of ten people applying for a Jersey registration card between October and December were British, the chief minister has said.
The cards were introduced in July as part of tighter controls on who can live and work in the island.
Responding to a question by Deputy Mike Higgins, Senator Ian Gorst said there had been 4,846 application for a card.
Of those, 3,474 were British, 613 Portuguese and 260 Polish, and 90 Romanian, he said.
The remaining 407 applications came from a variety of other nationalities.
The cards, which cost £75 and replaced the social security card, are required by anyone who changes job, moves house or arrives to live in Jersey.
The cards show names, social security numbers and residential status.
There are currently just under 100,000 people living in Jersey.