Armed raider threatens Jersey Co-op staff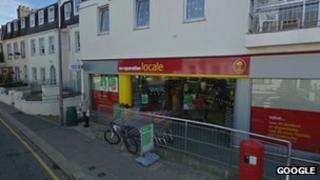 A knife-wielding raider threatened staff at a Co-op in Jersey and demanded cash from the till.
The man went into the Co-op in Val Plaisant, St Helier, at about 08:00 GMT but when told there was very little cash, "panicked" and fled, said the manager.
Manager Lloyd Hotton said: "It could have been much nastier. I'm just glad no-one was hurt."
Jersey Police said a man was later arrested on suspicion of robbery.