Jersey court sets date for St Helier by-elections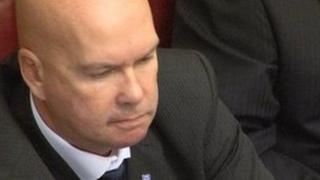 By-elections for seats made vacant by two St Helier deputies will be held on Wednesday 5 March.
Married deputies Trevor and Shona Pitman lost their seats after being declared bankrupt in the Royal Court on 3 January.
The elections will be for one seat in St Helier number one district and a seat in St Helier number two.
The successful candidates will sit in the States until the general election on 15 October.
Mr and Mrs Pitman were declared bankrupt after an application was made by Broadland's Estate Agents.
Mrs Pitman has been a member of the States for St Helier number 2 since 2005 and Mr Pitman was first elected to represent St Helier 1 in 2008.
In December Mr and Mrs Pitman were denied more time to appeal against a libel ruling.
They had already tried unsuccessfully to sue the Jersey Evening Post and the estate agent over a cartoon.
The St Helier politicians were ordered to pay all legal costs relating to the appeal.