CityJet to run flights from Jersey to Cardiff Airport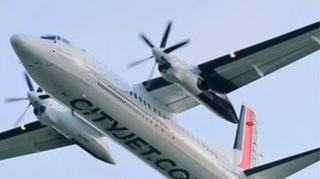 CityJet, part of the Air France airline group, is to begin running direct flights between Jersey and Cardiff.
The new service will start on 30 March and the company promises five weekly return flights during the summer period and four per week during April, May, September and October.
Flybe already runs flights from Jersey to the Welsh capital.
Christine Ourmières, CityJet chief executive, said: "We are confident our schedule will be a success."
"We're expanding our network and are focused on offering choice for both business and leisure travellers, and providing the service the community wants and needs."