Jersey's Sion Methodist Chapel to be sold for housing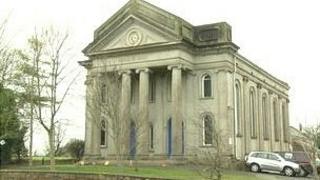 Jersey's Sion Methodist Chapel is to be sold off for housing after two different sets of plans were approved.
Applications for four homes and an office and for five houses were passed by the Environment Department.
Under the plans the 19th Century listed building, which closed to worship in June 2010, will be protected.
Reverend Graeme Halls, head of the island's Methodist Circuit, said money from its sale would be used to support the community.
He said whatever money was raised from the sale the majority would be used to employ local people.
Mr Halls said they would "work with families, young people, teenagers".
He said: "Like some other churches we've taken someone on through the back to work scheme, we'll look to then further employ that person on more than a basic wage to provide services to the local community."