Channel Islands consumers first in 4G consultation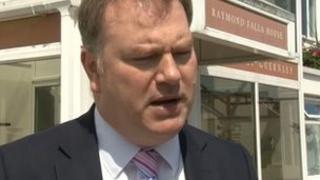 Customers' interests will be foremost in deciding which companies offer the next generation of mobile services, according to the regulator.
The Channel Islands Competition and Regulatory Authorities (CICRA) has launched a consultation to find out what people need from the service.
CICRA chief executive, Andrew Riseley, said four firms had expressed interest in offering a 4G service.
He said companies had until April 2014 to register for consideration.
The four companies are existing operators Sure, JT and Airtel as well as Clear Mobitel who do not currently provide services but do hold a licence.
Mr Riseley said he hoped 4G services would be commercially available in the island by the end of 2014.
"We are focussed on promoting consumers' interests, in the short and long term, with regard to prices and costs as well as assessing the availability and range of services.
"Spectrum is a highly technical area but we are pleased to be in a position where, once we have taken into consideration the consultation responses, we can undertake the selection procedure and begin the process of introducing 4G to the islands," he said.
To offer 4G, operators need space in the airwaves, known as spectrum but this is limited, with about enough for three operators to have an equal share.
Mr Riseley said this could be split into bundles, with two companies having more and two less.
He said the decision over who gets the space will be based on who best serves consumer interests.