Civil case against Condor Ferries over fishermen's death 'on hold'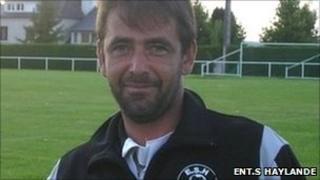 A civil action against Condor Ferries over the death of a French fisherman, whose boat was hit by a ferry, has been put on hold.
Philippe Lesaulnier, the captain of Les Marquises, died in the collision in Jersey waters in 2011.
In September, the captain and first officer of the Condor Vitesse were found guilty of manslaughter.
Their sentences are being appealed by the prosecutor and the civil case will only go ahead once this has been heard.
The former Condor officers Paul Le Romancer, 58, and Yves Tournon, 48, were given 18-month and 12-month suspended sentences respectively by a court in Normandy, northern France.
The pair were also ordered to pay widow Delphine Lesaulnier 8,000 euros (£6,800), each of her four children 3,000 euros (£2,550), the two surviving fishermen 2,000 euros (£1,700) each and the boat owner Pascal Le Guillou 1,000 euros (£850).
Prosecutor Renaud Gaudeul wants the pair to serve 12 and six-month sentences respectively.
A spokesman for the court in Coutances said the case was due to return on 17 June.
He said lawyers representing all of the parties involved in the suit - the family of the fisherman, the two crew members who survived the accident, the boat owner and Condor Ferries - had requested the adjournment.